Client
Boots
Agency
Pink Squid
Year
2018
Copywriter
Sophie Palmer
Boots wanted a way to showcase a guide of collated and very detailed information to help users find out about their apprenticeships. The brief was not about cutting down on content or making it more exciting and engaging, this was about having all the information there within one place, making it easy for users to quickly navigate to the information they required. This full-page apprenticeships hub needed to remain part of the current careers website, so there was not to be a disconnect from the rest of the website.
The hub has so much content, so various easy-to-use navigations were implemented to help users quickly cypher through to get to the relevant information they needed. The guide was split up into key category sections, which could quickly be accessed with the fixed navigation. Tabs are present throughout each section, to allow users to further filter the information that's available to them.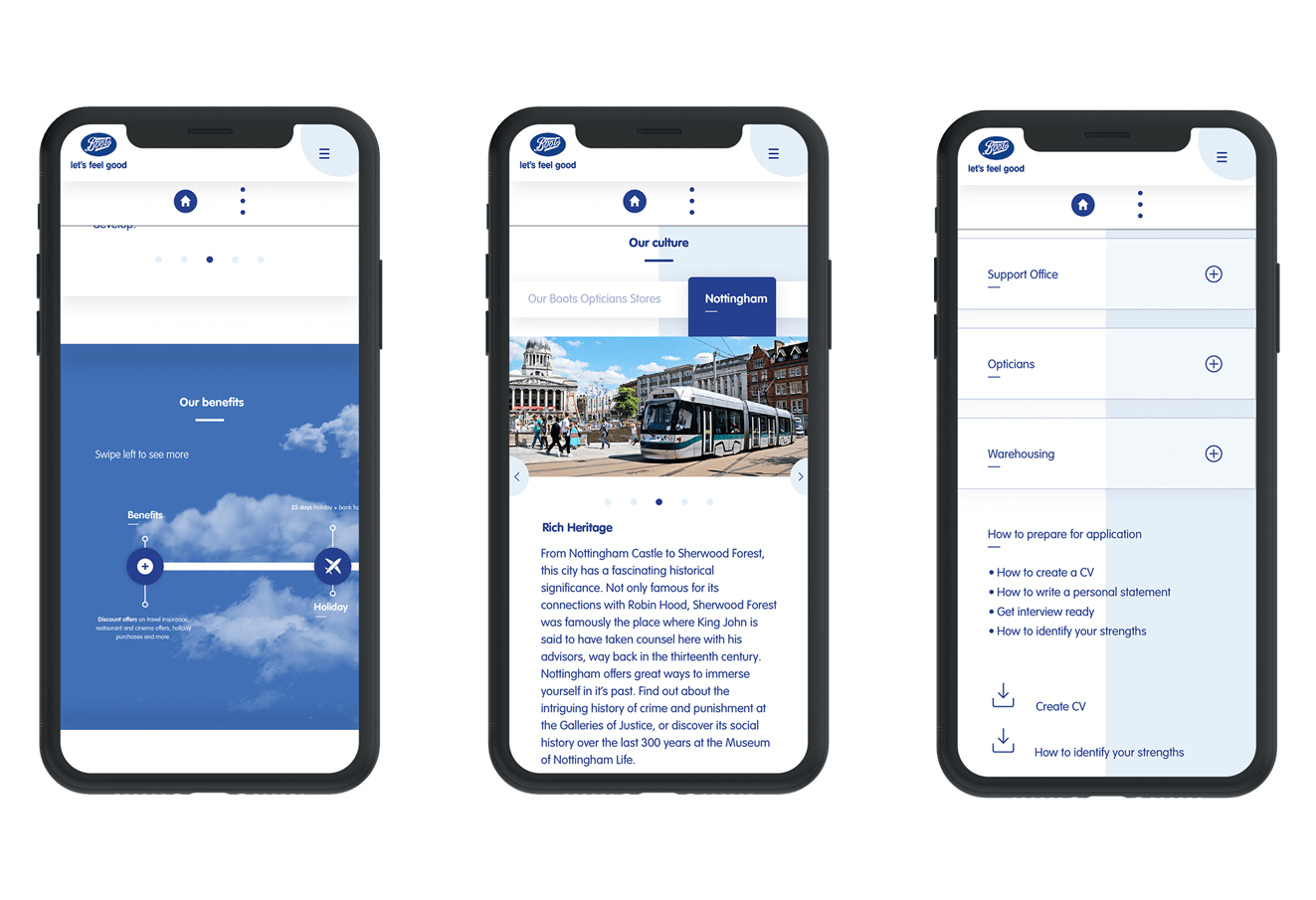 Outcome
Boots were really happy with the apprenticeship hub, feeling that it showcased such a large amount of text-based content in a way that was easy for users to navigate but also in a way that was digestible and engaging.