Client
Mercedes-Benz
Agency
Pink Squid
Year
2019
Art-Director
Inger-Kristine Steinsland
Copywriter
Simeon Jarret
Developer
Peter Sofocleous
Mercedes-Benz's UK careers website was redesigned to showcase, in an engaging and exciting way, the seven different and unique business divisions within the company. The previous careers website had a confusing structure and lack of content meant users didn't stay on the website for very long. There was a clear disconnect between the careers website and the ATS (Applicant tracking system.) By looking at the user engagement (time spent on careers website) vs conversion to ATS, I was able establish that visitors that engaged longer tended to convert more. It was clear from this that content needed to be more compelling to boost the ATS conversion rate.
The website redesign needed to speak for all of the different divisions, showcasing the unique culture and personality of each of them, without there being a disconnect between the Mercedes-Benz brand. Working with Brand Strategists, I understood the client's business goals and the user goals, this helped me define the user personas to gain a deeper understanding of our targeted audiences – from a range of different backgrounds and skillsets.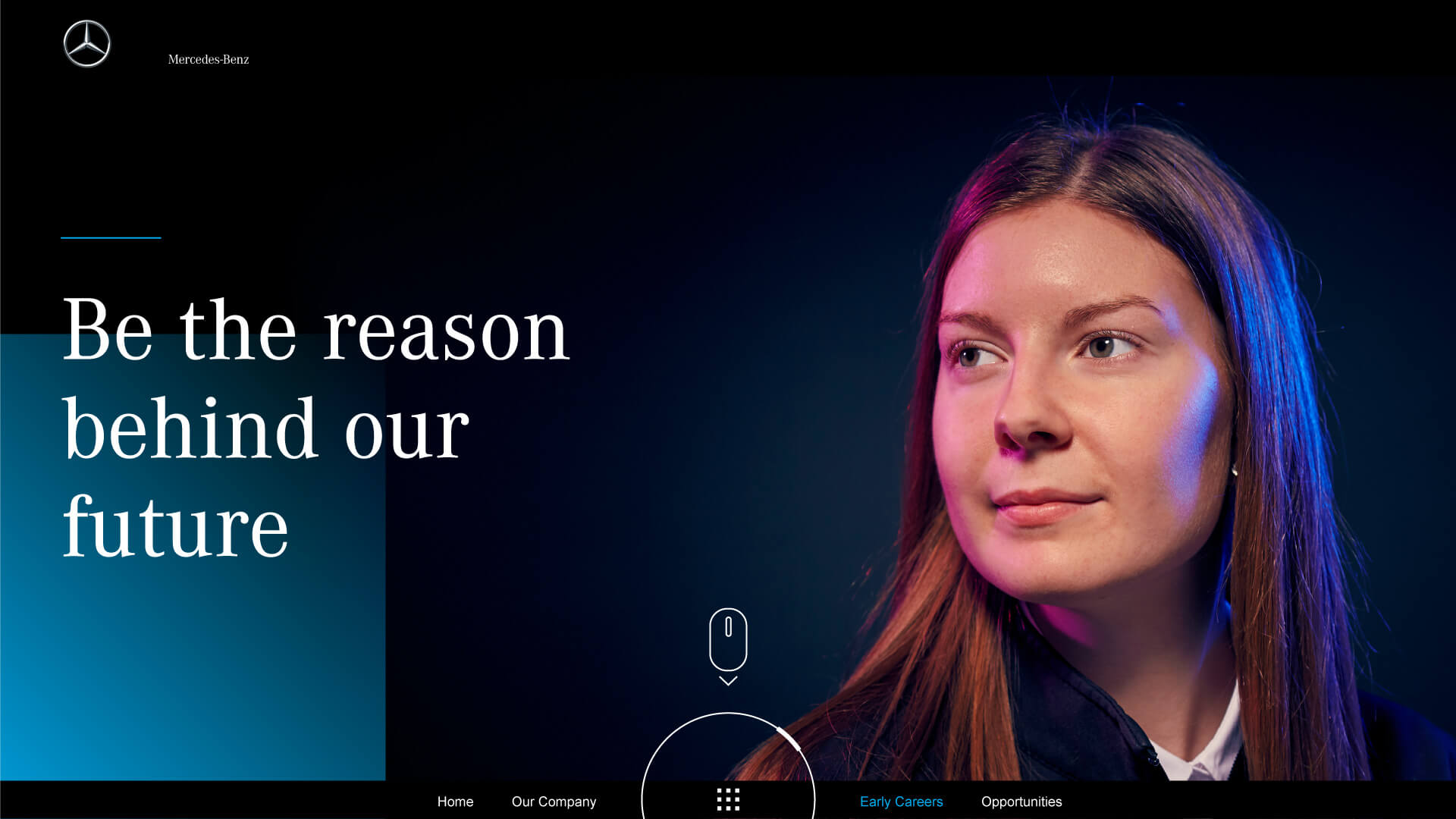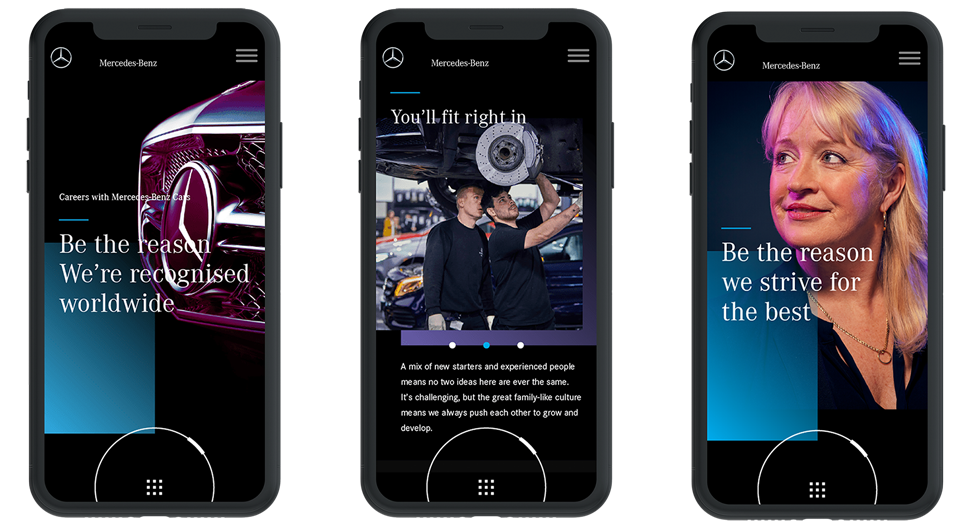 The previous careers website made it difficult for users to understand the business structure of Mercedes-Benz within the UK, so it was felt that the new website had to make this clear and obvious. The challenge put forward was that the seven different business divisions had to be designed in way that didn't demonstrate hierarchical favouring, so a simple listing of the divisions wouldn't suffice. This brought the idea of the circle navigation, giving the divisions a menu of their own in which each selector would lead to its own division page.
Outcome
The new website received positive feedback for its unique navigation and product thinking, with the client feeling that it clearly displayed the individual personalities of all the different areas of Mercedes-Benz within the UK. The webiste was nominated for Recruitment website of the year at the 2019 RMA Awards