Client
Jaguar Land Rover
Agency
Pink Squid
Year
2017
Developer
Sandra Jurek
Jaguar Land Rover has an extensive global supply base offering a wide range of job opportunities.
Jaguar Land Rover, within their existing website at the time, needed a way to showcase how many of the roles and skills required by their supply chain are common across the industry as a whole. An Interactive module was create to show all the available opportunities, allowing users to navigate between engineering, manufacturing and corporate functions, to reveal relevant roles and skillsets.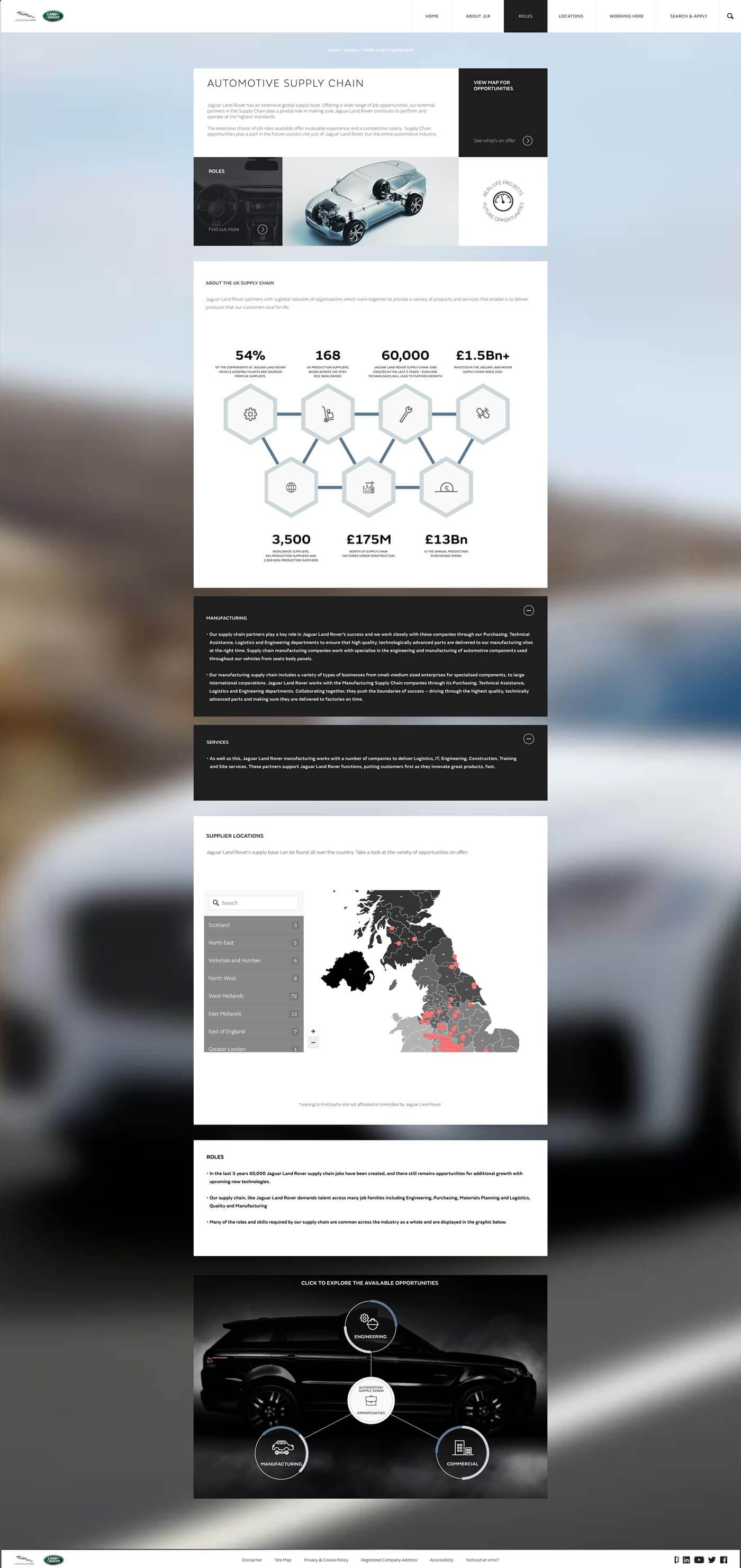 Outcome
Jaguar Land Rover was pleased with how the entire page turned out, being especially pleased with the interactive module on the bottom of the page. Having recently had a complete redesign of their entire careers website, this is in fact the only page kept from the previous Jaguar Land Rover website.